Helping Communities Create Healthy Places
ABOUT US
Our Vision
We envision all communities to have equal access to quality education, jobs, housing, health-care, safe roads and parks, opportunities for physical activity, nutritious food, and multi-model transportation. Understanding that human health is a function of economic, environmental, and social factors, which must be balanced to achieve a good quality of life.
Our History
Safe and Healthy Communities 501(c)3 (SHC) was formally a business called Envirohealth Consulting from 2003-2016. Envirohealth was one of the first private firms conducting health impact assessments (HIAs) and helping public health, planning, and transportation agencies integrate health into land use and transportation planning. Envirohealth worked in more than four states and the District of Columbia, assisting eight leading national organizations, universities, and foundations, and collaborating with over a hundred local urban planning, public health professionals, businesses and community residents.
SHC continues this effort concentrating on systems change, research, advocacy, and supporting cross-sector collaboration.
Our Staff
Karen Roof, Ph.D, Founder and Executive Director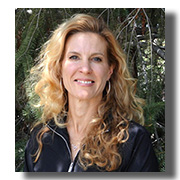 Karen has been working for over fifteen years at the nexus of public health and the built environment. Karen conducts national surveys, citywide trainings and local health impact assessments related to policies that support healthy communities, particularly those residents most vulnerable and disadvantaged. Concurrently, Karen taught an interdisciplinary graduate course from 2008-2013 at the University of Colorado Denver called, Planning for Healthy Communities: A Public Health and Urban Planning Approach. Prior to being the Executive Director, Karen managed multiple environmental public health grant programs for six years leveraging over 2 million in grant funding from the Centers for Disease Control and Prevention (CDC), Agency for Toxic Substances and Disease Registry (ATSDR) and the Environmental Protection Agency (EPA) at the National Association of City and County Health Departments (NACCHO).
Karen completed her interdisciplinary PhD at the University of Colorado Denver in Design and Planning. She has a MS in Environmental Policy and Management from University of Denver, and a BS at Radford University in Political Science and Economics.
Bradyn Nicholson
Bradyn completed her Bachelor of Science degree in Kinesiology at Kansas State University in Manhattan, KS. During her undergraduate career, she focused her studies on exercise behavioral science and gained research experience in public health physical activity and the built environment. She is currently a first year graduate student in the Colorado School of Public Health at Colorado State University (CSU) program with a concentration in physical activity and healthy lifestyles. Her interests include policies that support healthy communities and access for all – specifically underserved populations, transportation planning that provides streetscape prioritizing non-motorized transport, and the promotion of physical activity by integrating active transportation into activities of daily living.
Bradyn has been most recently involved with SHC projects related to identifying and reporting on model statewide transportation visioning plans that have incorporated public health language and policies into their plans, and developing a report from five focus groups conducted by SHC for a foundation about what issues they should be focusing on in the next 5-10 years related to equity.
Subcontractors
As needed for specific projects, Safe and Healthy Communities (SHC) collaborates with partners and usually hires consultants with different areas of expertise and technical knowledge.
Our Board
Safe and Healthy Communities Board of Directors
Heidi Wilson, MS, Spokane Regional Health District, WA
Heidi specializes in developing, facilitating, and coaching teams to conduct comprehensive community-based participatory planning. Heidi has over 15 years of experience in strategic planning, project management, and organizational development. She began her career at the National Association of County and City Health Officials where she managed multiple public and environmental health programs, most notably a comprehensive community-based public health systems strategic planning and assessment process and a land use planning initiative that supported local public health agencies use of Health Impact Assessments. As VP of Program Development and Management at Strategic Applications International (SAI), Heidi was responsible for the implementation of all federal grants. SAI's strategic approach was to develop multi-disciplinary strategies through community partnerships to address complex community issues such as approaches to address substance abuse and trafficking of illicit goods.
Heidi received her Masters of Arts in International Relations from St. Andrews University, Scotland, and a M.S. in (International) Development Management, with a concentration in qualitative research, at American University in Washington DC.
Marla K. Hollander, MPH, The American Heart Association, Washington DC
Marla currently serves as the National Partnership Manager for Voices for Healthy Kids – a joint effort between the American Heart Association and the Robert Wood Johnson Foundation to ensure all kids have access to healthy food, beverages and safe places to be physically active. In this role, she guides a team approach to collaboration and partnership connecting over one hundred national organizations to advance policy and mission-aligned efforts. Prior to her work at AHA, she served as the founding director of Active Living Leadership, a multimillion dollar national initiative supporting state and local, elected and appointed officials, creating healthy community design policies that enable healthy lifestyles.  As a former member of The Robert Wood Johnson Foundation program team, Ms. Hollander was a primary developer of the active living concept and supported the creation of the initial active living grant portfolio in excess of $100 million dollars.
Ms. Hollander received her BS in business management and marketing from Tulane University and her MPH in behavioral sciences/health education from Emory University.
Susan Cathleen Gunn, Ph.D., Executive Director, NatureWorkshop, MI
Dr. Gunn brings a comprehensive experience in the built environment as a business owner, designer, public servant, educator, and scholar to the board. She has pursued a lifelong interest in what makes sustainable design, and has a passion for the democratic and equitable access to the economic, physical, psychological, and spiritual benefits of nature, natural living, and our profound connection to the natural world. She believes that through careful management of our biological and human systems we can promote the health, safety, and wellness of our communities for the benefit of all. Susan recently founded the non-profit, NatureWorkshop, a nature-based sustainability consulting, education, and charitable service organization.
She holds a Bachelor of Environmental Design in Architecture, a Master of Science in Real Estate Finance and Construction Management, and a doctorate in Design and Planning in Landscape Architecture History, Theory, and Criticism.
Jennifer Steffel Johnson, Ph.D., Associate Chair and Clinical Assistant Professor, Department of Planning and Design, University of Colorado Denver
Dr. Johnson is a Clinical Assistant Professor in CU Denver's Department of Urban and Regional Planning, as well as the department's Associate Chair. Her research interests and courses focus on issues of housing affordability, social justice, community development, and the myriad ways that housing impacts communities and diverse populations. She is also passionate about experiential education and the mutual benefits it can provide for students and the community.
Her previous work experience includes being Senior Policy Analyst at the Partnership for Working Families, Director of Cooperative Education for the College of Engineering at Northern Arizona University, and Assistant Director of Housing Programs for Christian Relief Services.
Jenny received her bachelor's degree from Cornell University, specializing in interior design and housing economics. Her master's degree is from the Architecture of Affordable Homes program at McGill University. She earned her Ph.D. from the University of Colorado Denver, College of Architecture and Planning, in 2006.
Advisor
Carol Maclennan, SHC Advisor on Program Content and Board Development, CO
Carol was Senior Environmental Health Policy Coordinator and Land Use Program Coordinator at Tri-County Health Department for 11 years, during which she was an invited speaker on the link between the built environment and health in forums from the local to the national level. After retiring in 2012, she joined the Board of Directors of the non-profit EarthLinks, which serves individuals who are experiencing homelessness. She is currently Board President. In the past, she was appointed to the Colorado Board of Health and the Colorado Hazardous Waste Regulatory Committee. Her work history includes Environmental Coordinator for the City of Aurora, contractor to the Colorado Office of Energy Conservation, Community Liaison for the Solar Energy Research Institute (now the National Renewable Energy Laboratory), solar energy project staff in the CO Governor's Office, and social worker.
She received a B.S. degree in Psychology from Penn State University and did graduate work in the University of Denver School of Social Work.
CONTACT US
Tel:             202-285-6061
Email:       Kroof@safeandhealthycommunities.org